Return to Nav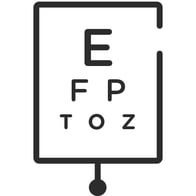 Preventative Eye Care
with Dr. Marsha Gage in
Leesburg, VA
10:00 AM
-
6:00 PM
10:00 AM
-
6:00 PM
10:00 AM
-
8:00 PM
10:00 AM
-
6:00 PM
10:00 AM
-
6:00 PM
9:00 AM
-
4:00 PM
Closed Today
Personalized Consultation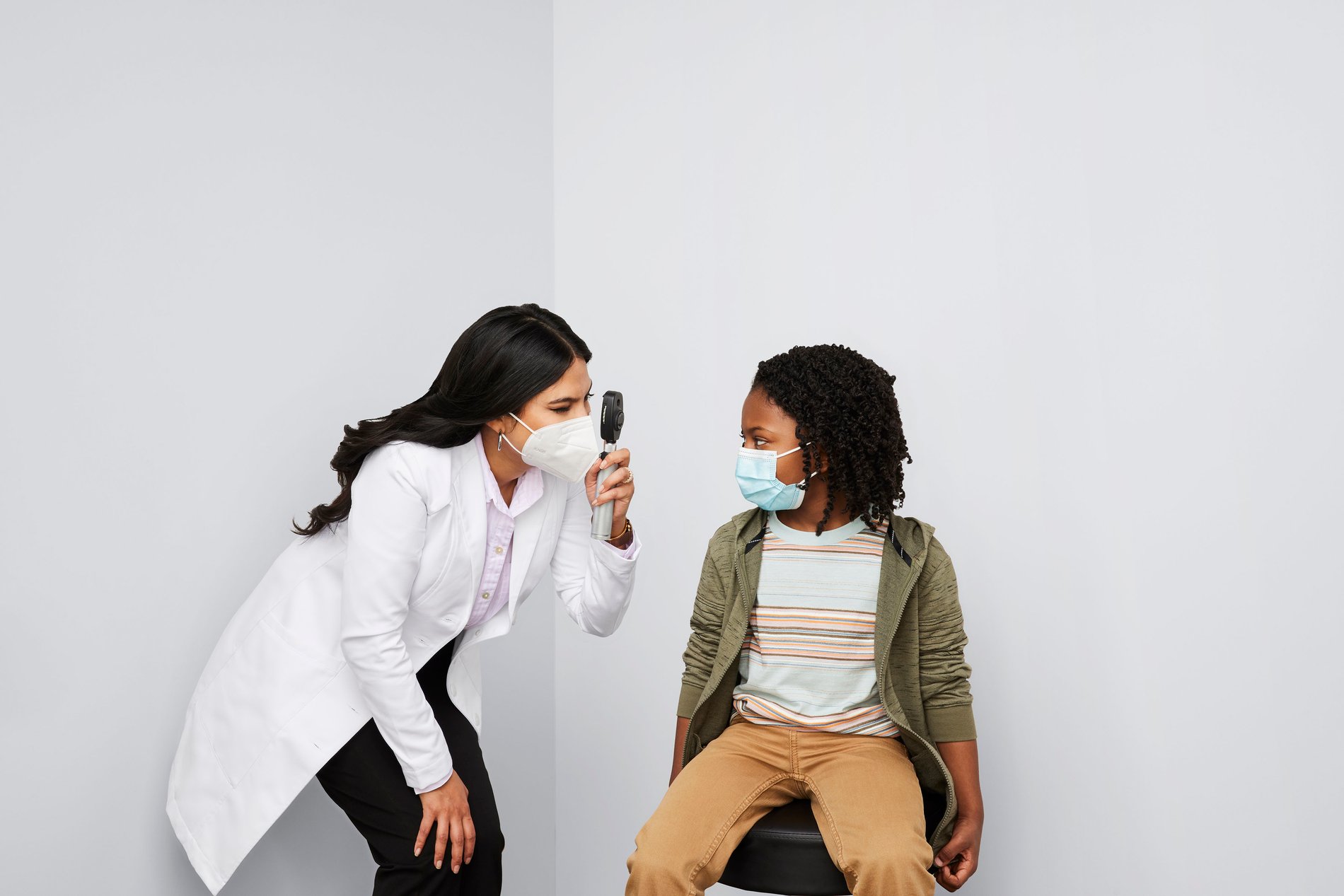 Eye health is specific to you and your lifestyle.
Unsure of the right vision solution for you or a family member? We have answers and our trained optometrists are here to help. Schedule a comprehensive annual eye exam to discuss any concerns you may be having or simply have one of our Doctors of Optometry take a look at your eyes to detect any potential issues or changes to your vision. A personalized eyecare consultation is important to talk through common activities and day-to-day behaviors, as not all vision solutions are applicable everyone. Do you work on a computer or phone for an extended period of time each day? Are your children involved in sports? How often are you behind the wheel? Simple everyday eyecare practices are beneficial for your preventative and overall eye health. Schedule an appointment today.
Causes of Eyesight Problems
Are you or a family member experiencing consistent eye discomfort or pain? It may be time to give us a call. There are many short-term and long-term vision issues that can be detected through an annual eye exam. You or a loved one may be experiencing side effects of allergies, an outdated prescription or even stress. Our team of trained optometrists will ask questions to help determine the cause of the issue. The solution to eye discomfort or blurred vision may be as simple as a new prescription for glasses or contact lenses. Vision issues could also be an early sign of macular degeneration, which can be treated . Our Doctors of Optometry may also recommend seeing a specialist if the symptoms are a sign of something more serious. Don't ignore signs of eye pain, discomfort or vision issues, and schedule an eye exam as soon as you notice them.
Lifestyle & Eyesight
When you think about health and wellness, do you ever think about your eyes? Maintaining a healthy lifestyle for you and your family can benefit how you feel as well as how you see. Certain lifestyle habits, like smoking and poor diet can increase the likelihood of developing various eye conditions or even vision loss. It is important to think about your future eye health. Thinking about improving you and your family's diet? Choose foods like green vegetables and fish that are high in Vitamin A and C as well as antioxidants to keep your body and eyes healthy and strong. Another easy way to maintain good eye health, is to wear sunglasses regularly to shield from potentially damaging UV rays. Little eyes will also benefit from the protection of sunglasses! Lastly, don't forget about sleep. Resting your eyes can improve daily vision and decrease eye strain. Make sure to schedule an eye exam at least once a year to stay on top of any prescription changes and help detect any health issues early on.
Comprehensive Eye Exams
Thorough eye exams are performed by our Doctors of Optometry to check if your prescription has changed or if you may be having other vision issues. We use the latest in vision technology to optically measure and test your eyes to detect any issues or changes in your eye health. An annual eye exam is recommended.
Pediatrics
Annual eye exams are recommended for children of all ages. Starting at around 6 months, we recommend you bring your child in for their first exam. As they head to school, make sure to schedule their eye exams to help detect any vision issues that may be causing learning and development issues.
Digital Retinal Imaging
Let us take a deeper look at your eyes through retinal imaging, which digitally photographs the back of your eyes. This can allow for the detection of serious vision issues like glaucoma, macular degeneration, diabetic retinopathy, and high blood pressure. Retinal imaging can help detect signs of more serious health problems as well.
Frequently Asked Questions
There are many types of lenses based on your eye vision and eyewear needs, so ask your doctor to help find the right lenses for you. Based on your prescription, lenses can be specific to visual needs like astigmatism, nearsightedness and farsightedness. There are also enhanced lens features that can help support your visual needs by filtering blue light from your digital devices, protect against UV rays and support your visual demands in your daily life. You can also choose Anti-Reflective lenses to reduce glare and reflection by your lenses while driving or in pictures. Lens technology has come a long way, so during your annual eye exam talk to your doctor about lens options based on your lifestyle.

Contact lenses can be a great option for vision correction, especially for patients with an active lifestyle and to rotate with prescription glasses. There are various options of contact lenses that can be convenient and comfortable based on your preferences and eye care needs. Daily contact lenses can be disposed of every day, keeping your eyes comfortable with a fresh pair every day, and a safer option with less risk of a bacterial infection. There are also monthly and bi-weekly lenses that provide great comfort and require cleaning every night for daily wear. You can find contact lenses for astigmatism or multifocal contact lenses to help you see up close and far away. Don't hesitate to ask your doctor which contact may be right for you.

As technology becomes more and more frequent every day, it's important we think about the potential short and long-term effects of blue light. Make sure you're protecting your eyes from blue light, which may be found in the following daily items and more:

Computer screens
Phone screens
LED lights
Sun's Rays
Energy Saving lights
Flat screen TVs

Ask your doctor about blue light filtering lenses, including Transitions. Transitions lenses can help filter out blue light as you shift from indoors to outdoors without changing your eye wear. They are a convenient way to make sure your eyes are covered around the clock from UV and blue light and can save you money by not having to purchase both prescription glasses and prescription sunglasses!

Come in for an annual eye exam, even if you think your vision has not changed, or your eyes feel fine. Optometrists can detect changes in your eye health before you notice!
Don't wear your contacts longer than they are prescribed, and always wash your hands before handling your contacts.
Keep a healthy overall diet, high in leafy green vegetables and stay away from smoking which can affect your vision long term.
Be aware of eye fatigue and things that can cause eye irritation or dry eye.
If you are squinting or have blurry vision, it's time to come in for your annual eye exam.
Your eyes are an indication of your overall health, so make sure to get an annual eye exam to help detect health issues early.
Always wear sunglasses to protect against UV rays and to help prevent eye diseases.

Our eyes change and evolve with age, and there are key times to think about how your eyes might be adjusting and developing.

Babies: Infants and young babies are naturally born with slightly blurry vision and develop different aspects of their vision over their first year of life. They can take time to learn things like focusing and using their vision to learn the new world around them. A baby's first eye exam should be around 6 months of age, even if there are no apparent vision issues. It's a great way to detect potential challenges early and to make sure your little one's eye are equipped as they learn and grow.

Kids: Did you know 80% of your child's learning is through vision? If your child is struggling in the classroom, they may be having an issue with their eyes. Make sure to take them in for an annual eye exam. There are fun frames that your kids will love, should they require eye wear!

Teens: Your high schooler may benefit from switching over to contact lenses if they are active in sports or other on the go activities. Although they may think their eyes are just fine, this is the time that nearsightedness, farsightedness or astigmatism may develop, so it's smart to schedule annual eye exams during those critical years. Teens are also becoming young adults and updating their glasses or switching to contact lenses may provide a little boost of confidence during that life transition.

40+: Your eyes will be changing during this time period, and it's important to have frequent visits and discussions with your eye doctor if you're experiencing eye discomfort or blurry vision. You may be approaching presbyopia, which leads to difficulty in seeing items up close. This may indicate it's time for lenses that can help with your reading. There are no-line bifocal lenses available that make it easy to transition from single lenses to progressive lenses during this stage in life.
Location
Location Information
Located at or next to Target Optical
Location Hours
Day of the Week
Hours
Mon

10:00 AM

-

6:00 PM

Tue

10:00 AM

-

6:00 PM

Wed

10:00 AM

-

8:00 PM

Thu

10:00 AM

-

6:00 PM

Fri

10:00 AM

-

6:00 PM

Sat

9:00 AM

-

4:00 PM

Sun
Closed
About Us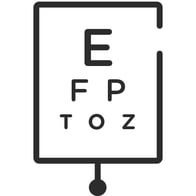 Dr. Marsha Gage
Independent Doctor of Optometry
Dr. Marsha Gage is the local eye doctor to see for all of your Optometry needs in Leesburg, VA. From contact lens examinations to contact lens fittings to general eye care, Dr. Marsha Gage will help diagnose, treat, and assess your overall health—and how it affects your eyes. Busy? We offer online, walk-in, and same day exams to fit your schedule. Dr. Marsha Gage also accepts many insurance carriers and discount plans. Come visit our office at 1200 Edwards Ferry Road and schedule an eye exam today!
Services
Contact Lens Examination

Contact Lens Fittings

Same Day Exams

Walk-in Exams

Pediatrics

Medical Eye Exams

Computer Vision

Contact Lens Exams

Diabetic Exams

Online Scheduling