Aung Family Eye Care
Independent Doctor of Optometry

US
2241 Willow Rd
Glenview

,
IL
60025
Availability
| | |
| --- | --- |
| Monday | Closed |
| Tuesday | |
| Wednesday | Closed |
| Thursday | Closed |
| Friday | |
| Saturday | |
| Sunday | Closed |
Services
Offered
Contact Lens Examination
Contact Lens Fittings
Online Scheduling
Same Day Exams
Walk-in Exams
Pediatrics
Medical Eye Exams
Computer Vision
Exam
Fees
Eye Exam Starting Fee 59.00
Contact Lens Starting Fee 109.00
Pupil Dilation Fee 25.00
Please call to see if your insurance plan covers partial or full exam fees
Insurance
/Discount Plans
EyeMed
Humana
Aetna
and more; contact us today
Payment Types
American Express, Cash, Check, Discover, MasterCard, Visa
About

Aung Family Eye Care

Aung Family Eye Care is the local eye doctor to see for all of your Optometry needs in Glenview, IL. From contact lens examinations to contact lens fittings to general eye care, Aung Family Eye Care will help diagnose, treat, and assess your overall health—and how it affects your eyes. Busy? We offer online, walk-in, and same day exams to fit your schedule. Aung Family Eye Care also accepts many insurance carriers and discount plans. Come visit our office at 2241 Willow Rd and schedule an eye exam today!

Education and Certifications

Certified with the National Board of Examiners in Optometry

Languages Spoken

English, Spanish

Dr. Pete & Dr. Kelly at Aung Family Eye Care (inside Target Optical) have been serving the Glenview, Illinois community since 2017. We are committed to providing an outstanding eye care experience for all of our patients and families members. Our state-of-the-art technology enables us to provide superior eye care and we specialize in contact lenses. Dr. Pete and Dr. Kelly are excited to provide you and your family with the best solutions for your visual needs.
WHY NOT TRY CONTACT LENSES?
Contact lenses can be a great option for your active life. We can help find the right contacts for you. There are many contact options to best fit with your needs and your prescription. We can help you with contact lens care tips to keep your eyes healthy. These include easy practices for your contacts like washing your hands with soap and water before handling your lenses, and putting them on before applying makeup. We can help you work contact lenses into your daily routine. So why not try them today?

Include a contact lens fitting when you schedule your eye exam online.
Schedule Now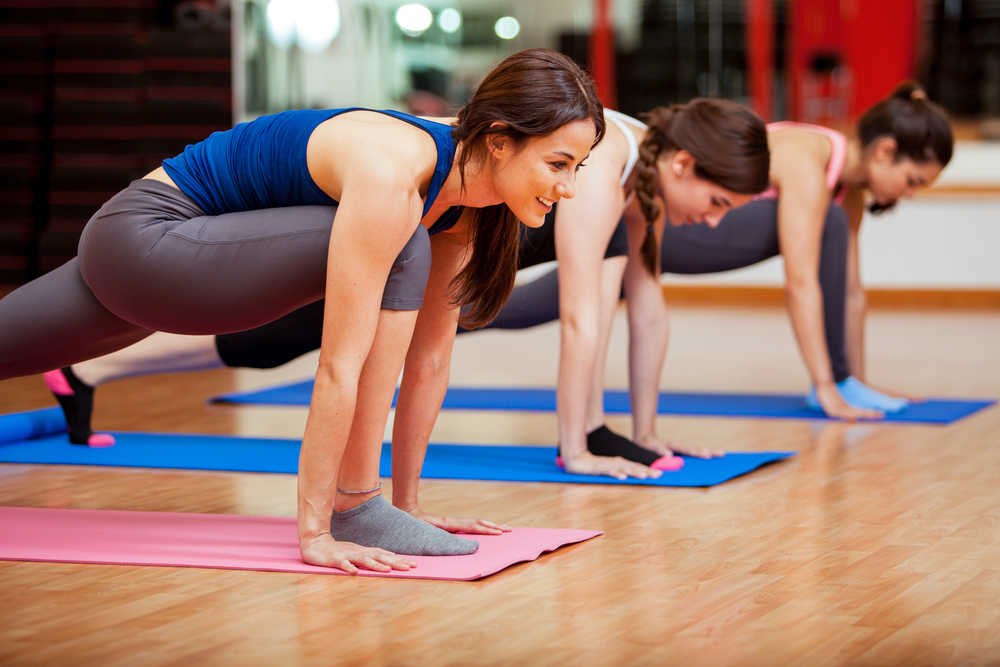 Frequently Asked Questions
When should I see an optometrist?
When should I see an optometrist?
1
You should see an optometrist once a year whether or not you believe you need vision correction. An annual eye exam can detect not only eye diseases but also other diseases like diabetes and high blood pressure. Schedule your eye exam today.
What should I bring to my eye exam?
What should I bring to my eye exam?
1
You should bring your vision insurance and medical insurance information to your eye exam. If you currently wear any prescription lenses, bring your eyeglasses, sunglasses, and contact lenses. You should also bring any and all questions you may have. Contact your optometrist if you have specific questions about any additional items you think you may need to bring to your eye exam.
How do I know if my child needs glasses?
How do I know if my child needs glasses?
1
Taking your child to an optometrist for an eye exam is the best way to learn if your child needs glasses. Many children who need glasses aren't aware that they do. Signs of vision problems in children include sitting too close to the television, squinting, sensitivity to light, difficulty with eye-hand coordination, and avoiding visual activities like reading and drawing. To see if your child needs glasses, schedule your child's eye exam today.
How does vision change with age?
How does vision change with age?
1
Changes in vision that occur with age include reduced pupil size, dry eyes, loss of peripheral vision, decreased color vision, and vitreous detachment. The most common vision problem that comes with age is presbyopia, which is the normal and unavoidable age-related loss of focusing ability. Different types of lenses can provide help for presbyopia. The risk of developing cataracts, glaucoma, and diabetic retinopathy increases with age too. Your optometrist will discuss any age-related vision problems you're experiencing at your next annual eye exam.
Who can wear contact lenses?
Who can wear contact lenses?
1
Nearly anyone who needs vision correction can wear contact lenses. Contact lenses can provide vision correction for people with nearsightedness, farsightedness, astigmatism, or a combination of these issues. Finding the perfect lens for you is sometimes a process of trial and error. All of the lens parameters can be finalized only after you've worn the successful combination. Schedule an eye exam to talk with your optometrist about whether contact lenses would be a good vision correction option for you.