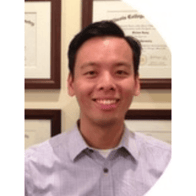 Dr. William Huang
Independent Doctor of Optometry
10:00 AM
-
7:00 PM
Closed Today
10:00 AM
-
7:00 PM
Closed Today
10:00 AM
-
7:00 PM
9:00 AM
-
4:00 PM
Closed Today
Accepting Spanish speaking patients
Services
Contact Lens Examination
Contact Lens Fittings
Online Scheduling
Same Day Exams
Walk-in Exams
Digital Retinal Imaging
Pediatrics
Medical Eye Exams
Computer Vision
Contact Lens Exams
Exam Fees
Eye Exam Starting Fee $70.00 Includes Dilation

Contact Lens Starting Fee $35.00 Includes Fitting Fee
Insurance/Discount Plans
We accept most insurances, including:
Payment Types
Visa
Mastercard
American Express
Applepay
Cash
Check
Location
Location Information
Located at or next to Target Optical
Dr. William Huang
Roseville
,
California
95678
US
Location Hours
Day of the Week
Hours
Mon

10:00 AM

-

7:00 PM

Tue
Closed
Wed

10:00 AM

-

7:00 PM

Thu
Closed
Fri

10:00 AM

-

7:00 PM

Sat

9:00 AM

-

4:00 PM

Sun
Closed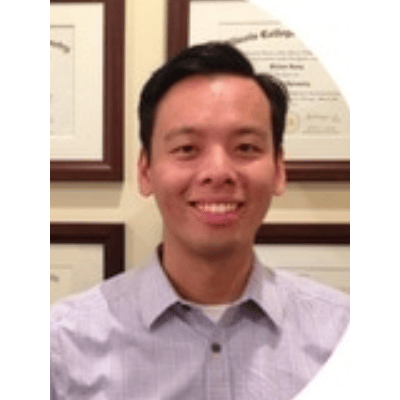 Dr. William Huang
·Trained in the treatment and management of ocular disease: Cataract/LASIK co-­management Glaucoma, Macular Degeneration, Diabetic Retinopathy, Dry Eye Disease, Keratoconus ·Trained at Tallahassee Veteran?s Affairs Clinic & Illinois Eye Institute
Education
Doctorate of Optometry- Illinois College of Optometry
Bachelor of Science- Biology- UC, San Diego
┬╖Glaucoma Certified in the State of California, 2011
┬╖Certified in Corneal Refractive Therapy (CRT)
Experience
┬╖Board Member for San Joaquin Optometric Society
2011-­2016 ·Editor for SJOS Newsletter
2011-­2016 ·CPR Certified from the American Heart Association
2019
Patient Reviews
No reviews yet
Frequently Asked Questions
When should I see an optometrist?
When should I see an optometrist?
1
You should see an optometrist once a year whether or not you believe you need vision correction. An annual eye exam can detect not only eye diseases but also other diseases like diabetes and high blood pressure. Schedule your eye exam today.
What should I bring to my eye exam?
What should I bring to my eye exam?
1
You should bring your vision insurance and medical insurance information to your eye exam. If you currently wear any prescription lenses, bring your eyeglasses, sunglasses, and contact lenses. You should also bring any and all questions you may have. Contact your optometrist if you have specific questions about any additional items you think you may need to bring to your eye exam.
How do I know if my child needs glasses?
How do I know if my child needs glasses?
1
Taking your child to an optometrist for an eye exam is the best way to learn if your child needs glasses. Many children who need glasses aren't aware that they do. Signs of vision problems in children include sitting too close to the television, squinting, sensitivity to light, difficulty with eye-hand coordination, and avoiding visual activities like reading and drawing. To see if your child needs glasses, schedule your child's eye exam today.
How does vision change with age?
How does vision change with age?
1
Changes in vision that occur with age include reduced pupil size, dry eyes, loss of peripheral vision, decreased color vision, and vitreous detachment. The most common vision problem that comes with age is presbyopia, which is the normal and unavoidable age-related loss of focusing ability. Different types of lenses can provide help for presbyopia. The risk of developing cataracts, glaucoma, and diabetic retinopathy increases with age too. Your optometrist will discuss any age-related vision problems you're experiencing at your next annual eye exam.
Who can wear contact lenses?
Who can wear contact lenses?
1
Nearly anyone who needs vision correction can wear contact lenses. Contact lenses can provide vision correction for people with nearsightedness, farsightedness, astigmatism, or a combination of these issues. Finding the perfect lens for you is sometimes a process of trial and error. All of the lens parameters can be finalized only after you've worn the successful combination. Schedule an eye exam to talk with your optometrist about whether contact lenses would be a good vision correction option for you.
Learn More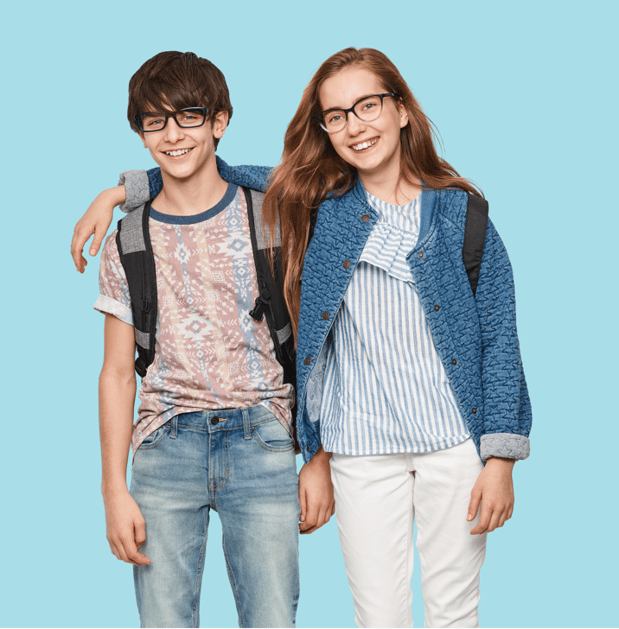 IS AN EYE EXAM ON YOUR BACK TO SCHOOL LIST?
Why not start the school year right by getting you and your family in for an annual eye exam? Clear vision is an important part of learning at all ages, which is why eye exams should be on everyone's back to school checklist. Our office makes back to school easy! We know you're busy and can get you and your family in and out in no time. Our Doctors of Optometry can help detect any eye issues your family may have that could make it more difficult for them to see and learn in the classroom. Make Target Optical your one stop shop and pick up some new prescription eyeglasses, contact lenses, and sunglasses for yourself and your family. We're conveniently located inside or next to your local Target store. Simply schedule your appointment online today!