Nga Lu
Independent Doctor of Optometry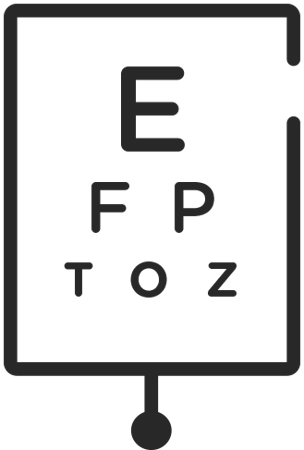 US
8840 Corbin Dr.
Northridge

,
CA
91324
Services
Offered
Contact Lens Examination
Contact Lens Fittings
Online Scheduling
Same Day Exams
Walk-in Exams
Insurance
/Discount Plans
EyeMed
Humana
Aetna
and more; contact us today
Education and Certifications

I am a graduate of UCLA with a major in Pyscho/Biology. I then graduated from the Marshall Ketchum School of Optometry.
I am licensed to dispense therapeutics and am Glaucoma certified.

Nga Lu is the local eye doctor to see for all of your Optometry needs in Northridge, CA. From contact lens examinations to contact lens fittings to general eye care, Nga Lu will help diagnose, treat, and assess your overall health—and how it affects your eyes. Busy? We offer online, walk-in, and same day exams to fit your schedule. Nga Lu also accepts many insurance carriers and discount plans. Come visit our office at 8840 Corbin Dr. and schedule an eye exam today!
GLASSES AND CONTACTS -
BETTER TOGETHER
NOW'S THE TIME TO SEE IF CONTACTS ARE RIGHT FOR YOU
There's more to contact lenses than meets the eye.

Contacts have come a long way in the last 130 years, and you'll find a ton of options to choose from. From daily use to overnight to multifocal, there is a perfect fit for your vision and lifestyle needs.

With summer coming up fast, the idea of adding contacts to your eye-care game makes perfect sense.

We'll prescribe the right contact lenses that match your eye shape as well as your prescription, vision needs, and lifestyle. Trial lenses will get you comfortable with your new contacts; plus, you'll get all the do's, don'ts, and training you need to make life with your new contacts effortless

Get ahead of the weather, and schedule a contact lens exam today.
Schedule Now